Daniel Moye Remembered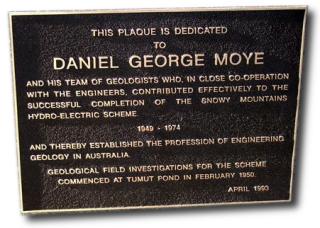 Dan Moye remembered by friends and collegues.
Also included is an article regarding the dedication of a plaque at Tumut Pond Dam to Daniel Moye and his team of geologists, a letter written by Daniel Moye himself regarding the Aberfan (Wales) mine waste landslide and Daniel Moye's obituary.
Please use the links to the right of this page to access these items.