This website commemorates the life of Daniel George Moye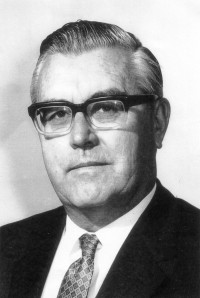 During the period 1949 to 1967 Daniel Moye directed engineering geological services for the planning and construction of the Snowy Mountains Hydroelectric Scheme, Australia.
Altogether 36 geologists and geophysicists worked under Daniel Moye's direction and guidance, with a peak of 13 between 1958 and 1962. He developed project teams which worked with and earned the respect of the Scheme's engineers.
As well as the testimony of the successful completion of the major dams, tunnels and power stations, Daniel Moye published graphic accounts of the way geology was applied during their planning and construction. Most of the principles and techniques of engineering geology described in these accounts are still accepted worldwide today.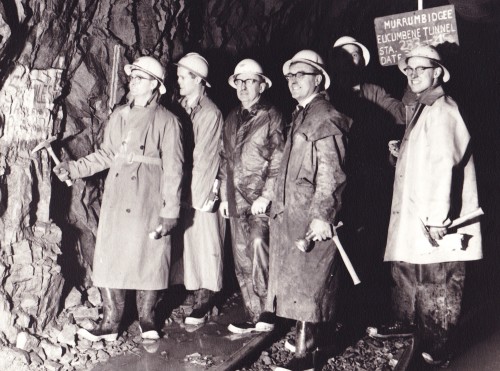 On special leave in 1962 Daniel Moye was Visiting Professor of Engineering at the University of California (Berkeley), presenting post-graduate courses relating to geology, rock mechanics and civil engineering.
In 1967, with the Snowy Scheme almost complete, Daniel Moye accepted an invitation to join the Broken Hill Proprietary Company Limited as Director of Exploration. Here he enlarged the role of geology in the Company and thereby contributed to its eventual change from the Big Australian to the World's largest mining/resource company.
Daniel, his wife Joan, and youngest child Helen, died as a result of a car accident which occurred on 7 January 1975.
Site Summary: